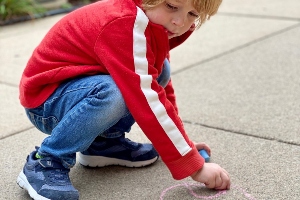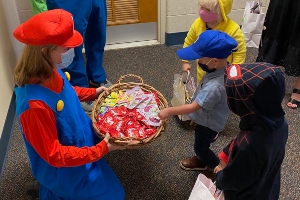 History
First Steps Preschool began as First Presbyterian Preschool in January of 1989. Former First Presbyterian Church of Brighton pastor, Cam McConnell, originated the idea as a community outreach ministry to serve members and non-members alike.
In May 2008, the preschool moved to First United Methodist Church – Brighton and became known as First Steps Preschool.
Lisa Guise was hired in 1991 and was the director from 1993 – 2021.
Jennifer Lapa took over as director in 2021 when Lisa retired after 30 years in early childhood education.
Philosophy
First Steps Preschool believes in the essential role that high-quality preschool experiences play in each child's future success. Our program honors the early childhood years by providing the space and time for children to develop at their own, unique rates and understanding that they learn best through play.
One of the most important lessons for preschool-aged children is to "learn to learn." This development is encouraged by offering a classroom environment designed to ignite curiosity and a responsive teaching staff who ask questions and really listen to children's responses.
We also believe in the power of parental involvement. All families are encouraged to become involved in their child's education right from the start! Parents are welcome to participate in the classroom, on field trips, during special events, or in any way that you are able.